Greetings and welcome, to Juju's Healing Art Gallery!
In this space I share, process, and express. I welcome you to join me on this journey of self-exploration and healing. If you are feeling inspired and want to reach out, please do not hesitate. Connect with me on any of my outlets above! My beloved sisters and brothers - I want to co-create with you! Let us participate in the great evolution of human consciousness by practicing intentional creative living and honoring Self.
-
Kindness, Compassion, Joy, Equality
-
​I see You. Yes, you are Sacred.
---
What is Healing Juju?
It's that good-good juju - just another name for yummy, delicious, healing energies sent with the intent to uplift and balance. Good positive vibes. Pure radiant light. Known by many names.
Who is Juju Creatrix?
Also known as Julia Catherine, Juju considers herself a multipotentialite. She was never able to choose just one path, so she gave herself the permission to try it all. She graduated college in 2015 from College of Charleston with a BFA in Studio Art and double minor in Geology and Computational Thinking. Still thirsty with questions about life she got trained in THAI yoga bodywork and Reiki, began wandering the women's mysteries, exploring the creative path, self healing, and is learning to accept that she will be a forever student of life.

She is a firm believer that the deeper you dive into your essence directly affects how high you can climb into the experience of life and knowing of Self. This wisdom begins with the conversation our body is having with our mind. Any kind of embodiment practice or simply getting up and moving can really clear up that communication.
---
Artist Statement
As far back as she can remember, Julia has been mesmerized by the magic she found in the natural world. In Her, Mama Gaia, the Great Mother. Her work is inspired by color and shape, it is influenced through movement and dynamics.

Her work started as a deep desire that flowed through her veins - then morphed into a healing and exploration of Self. Her work is deeply Heart-centered and direction typically springs from intuition. You can find deeply soulful yet incredibly light and playful energies in her work.

She proclaims her work is an unraveling of her feminine spiritual experience, with gratitude she shares it with you in hopes to spark a Remembering.
With deepest bows and highest gratitude,
❤ Juju Creatrix
---

I APPRECIATE YOU FOR TAKING YOUR TIME TO LOOK AT MY PAGE!
I offer a variety of services and goods. I am also availible for comissioned work. For a list of my offerings and my rates click below!
Powered by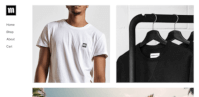 Create your own unique website with customizable templates.